HOMEPAGE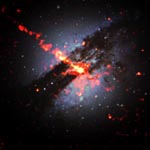 HISTORY OF LIFE

BUY BOOK HERE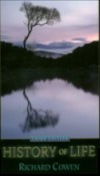 The Earth Story

The Deep Hot Biosphere

Cradle of Life: The Discovery of Earth's Earliest Fossils.

Many outside links! Bookmark homepage.
The Origin of Life
Introduction
Formation of the Solar System
Life on Planetary Surfaces
Reconstructing the Origin of Life
Toward the First Living Cell

Nova's Living at Extremes Website

Living Things
Energy and Life
OTHER SITES RELATED TO THE HISTORY OF LIFE:

PRECAMBRIAN
CAMBRIAN
DEVONIAN
CARBONIFEROUS
CRETACEOUS
MORE
HISTORY OF LIFE: By Richard Cowen


• RaceandHistory.com • Trinicenter.com • AmonHotep.com • Pantrinbago • TriniView.com •

Best viewed in *Internet Explorer* --- Netscape users should Upgrade

Credits go to all the writers on this site. If your article is on this site erroneously,
let us know for prompt corrections. Many people send us pages articles and links, any
problem contact us at This site is maintained by S.E.L.F.
Education 2001 - HowComYouCom.com